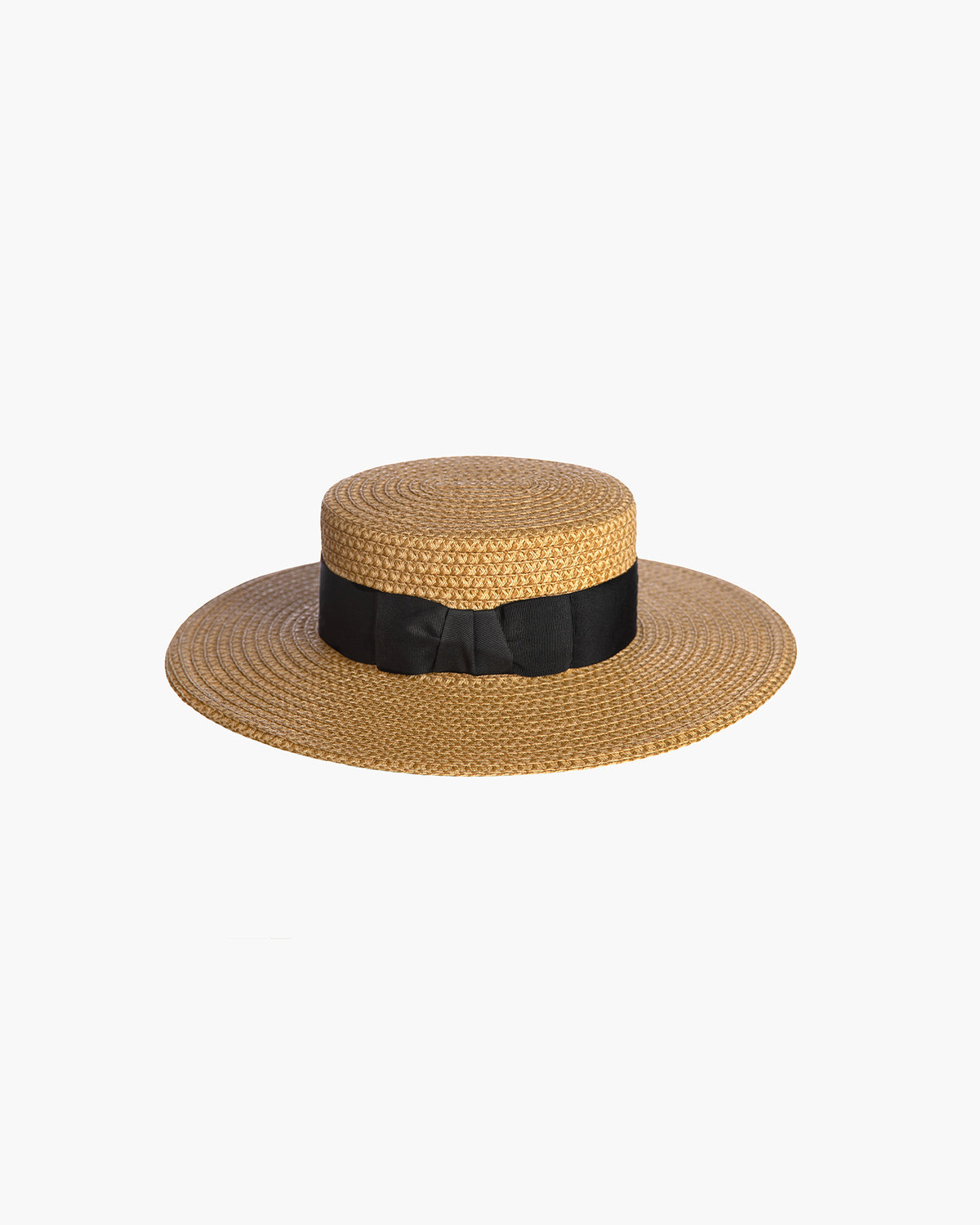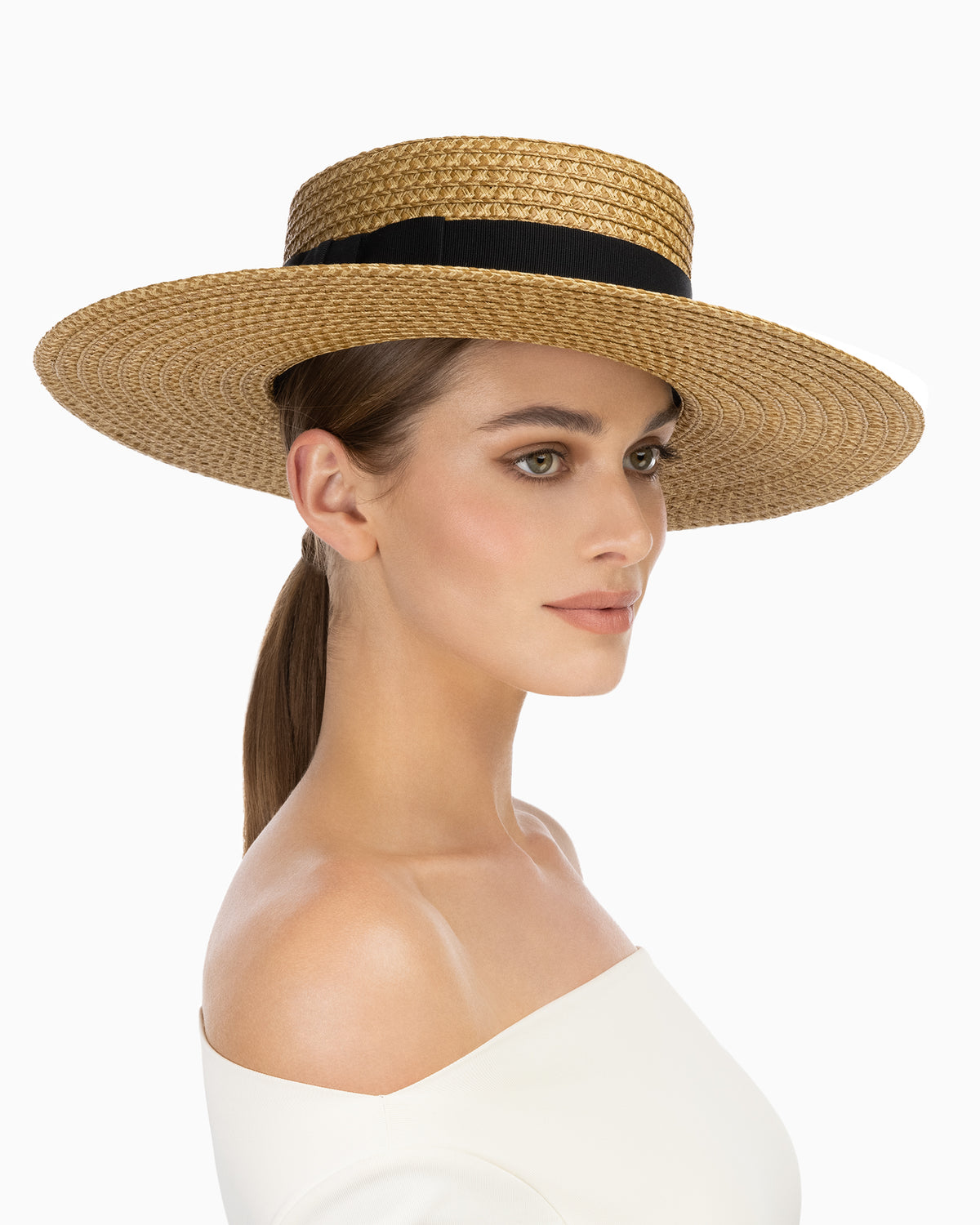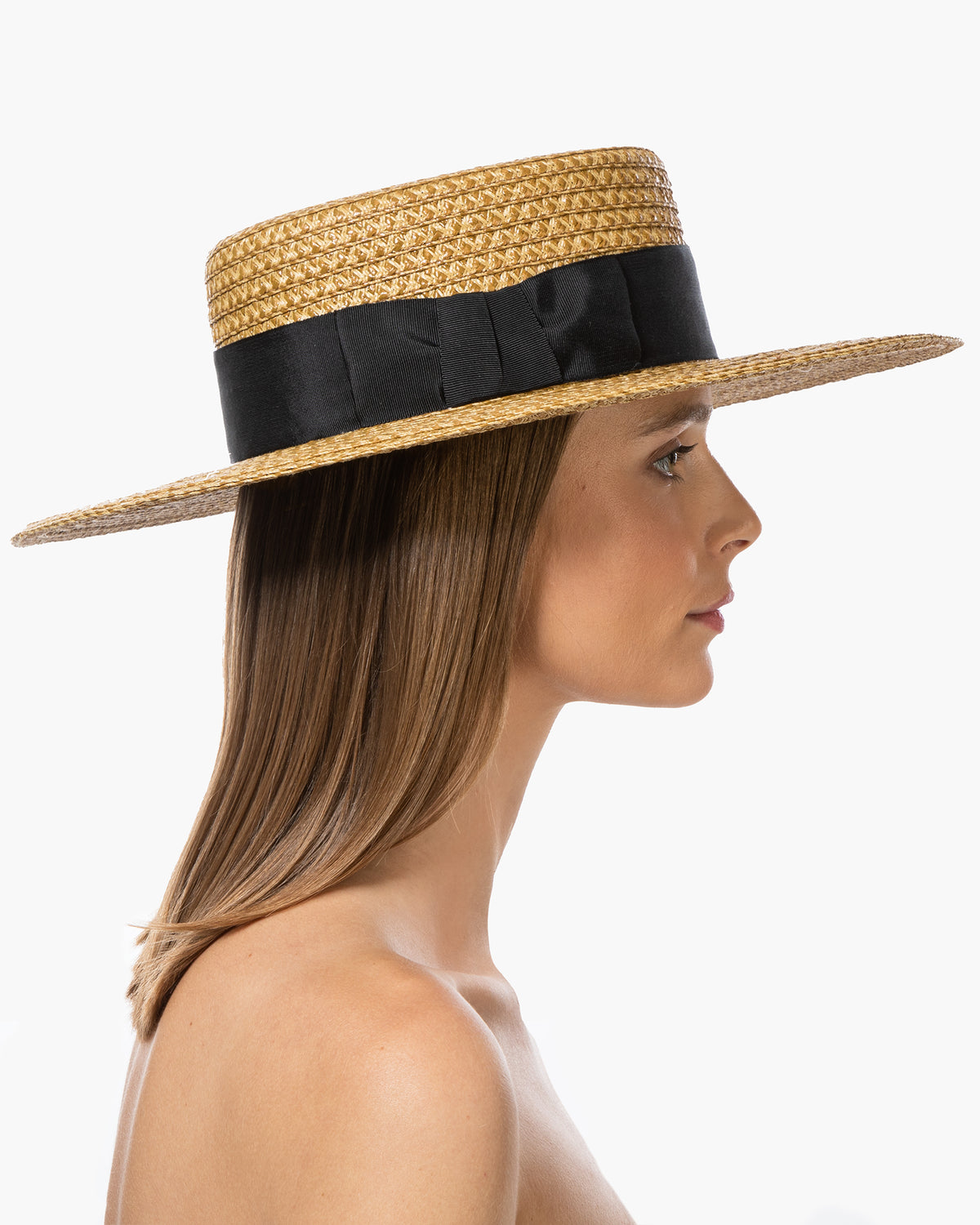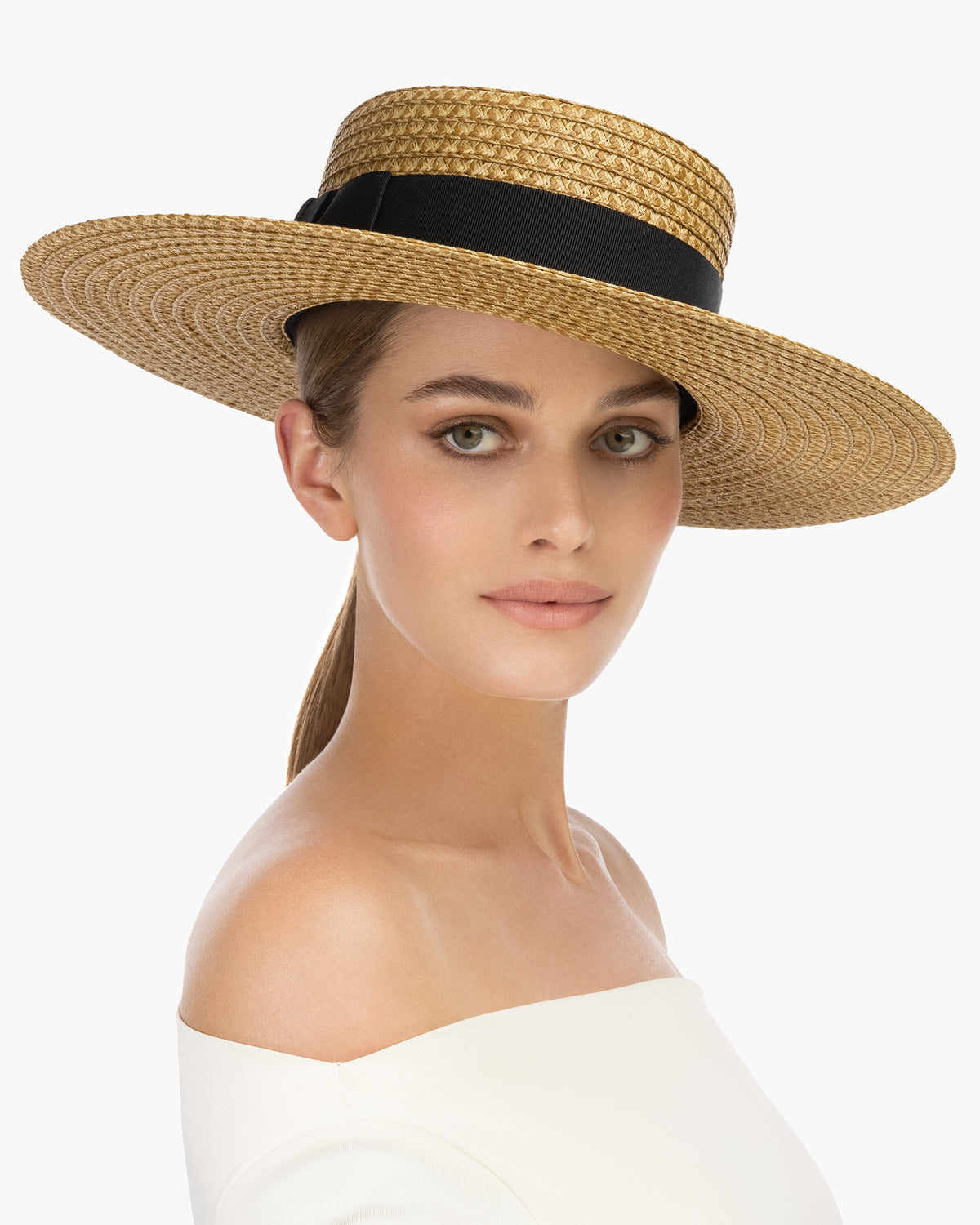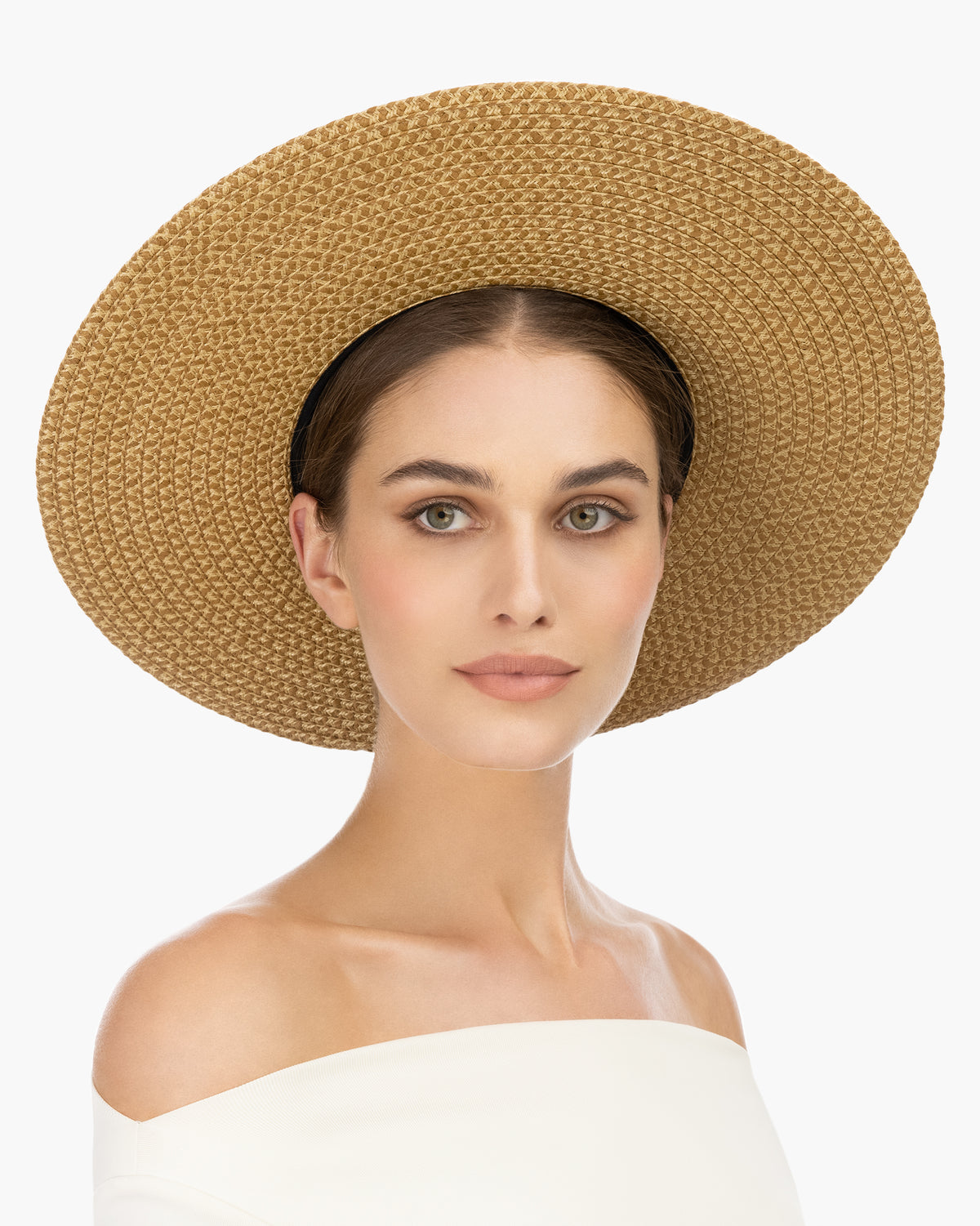 Gondolier Boater Hat
Free Shipping & 28-day return window
'Excellent' by Google reviews
Our women's Gondolier Boater hat was inspired by the flat-brimmed hats worn by gondoliers on the canals of Venice. This structured shape features a flat-topped crown, banded with cotton grosgrain ribbon finishing to the side in a man-tailored bow.
There is no limit to how well this versatile boater sun hat made of Squishee® will perfectly pair with all of your summer wardrobe favorites. Gondolier looks chic with casual shorts, wide-legged pants, or a maxi sundress.
Squishee® is a man-made material incorporating recycled fibers that is lightweight and packable. It will not crack with wear or melt when wet and is more durable and lightweight than natural fiber straw. Blocks 95% UVA/UVB rays.
Independent testing in accordance with AATCC (American Association of Textile Chemists and Colorists) test methods have determined this product's effectiveness for blocking ultraviolet radiation as well as UVA/UVB radiation. This product was awarded the highest rating of UPF 50+.
Blocks 95% UVA/UVB rays
Awarded the highest rating of UPF 50+
Made in USA
Packs upside down in a suitcase
Banded with grosgrain, tailored side bow
The elasticized inner band fits most
Brim span: 3.75"
Orders placed Monday-Friday before 12 PM EST will begin processing that day, excluding holidays, and will ship within 5-7 days. Orders placed after Friday at 12 PM EST will be shipped the following week. Once your order has shipped, you will receive a notification with a tracking number.
Domestic orders will ship via Fedex. Please allow up to 5 business days to receive your order after you receive tracking. Please note that orders shipping to a PO Box or APO address ship via USPS.
If you have questions about typical shipping times to your address, please email info@ericjavits.com for more information.
Read more
Talk live with an expert
Our experts are here to bring you a live shopping experience