how it started
It has been said of Eric Javits that he does not just design accessories he celebrates women. The Eric Javits look is instantly recognizable for its down to earth glamour. His trademark is elegance with gentility married to function. Eric's use of advanced fibers and his creative talent have made hat wearing viable for the 21st Century.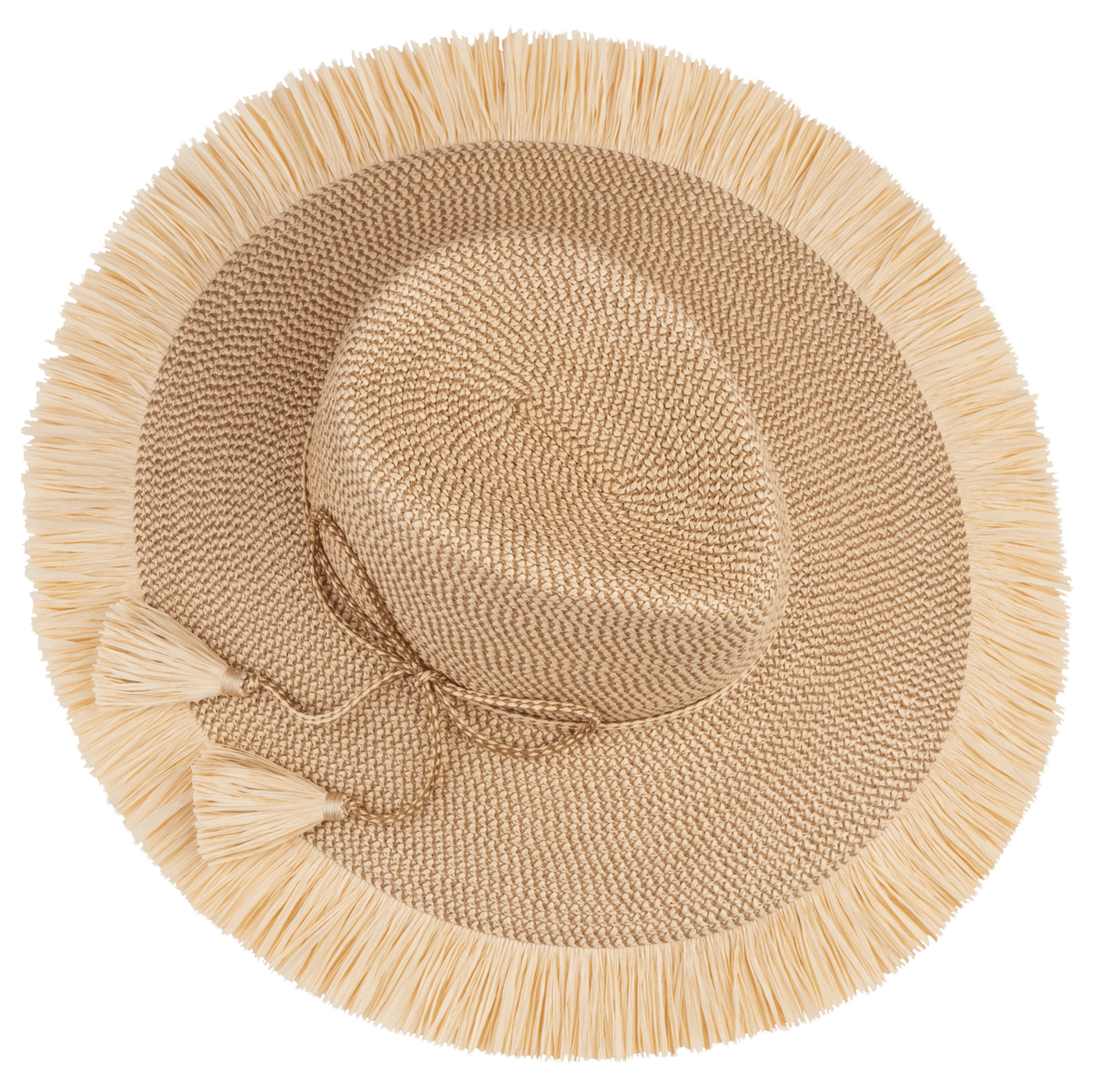 The Squishee® Trademark:
We Have Something Unique!
In the mid 1990s after having been in business for 17 years, Eric concluded that women would never embrace hats for everyday use, unless they were made of materials that were durable and serviceable. His goal was to change a women's perception that hats are something precious. Straw raw materials available at that time were not sufficiently practical for everyday use, (they were too fragile and heavier ones often splintered). Eric embarked on creating a raw material that was cohesive with a modern woman's lifestyle. After a year of development, Eric's goal was realized and the result was a straw like material that was lightweight and flexible, which he named Squishee®. A hat made with it could be rolled up for travel and then spring back to its original shape, undamaged. This hat, first introduced in 1995 is now widely recognized as having changed the course of the women's headwear market. 

Today the Squishee® concept has evolved into an extensive collection of packable accessories; handbags were added in 1998, coordinating footwear in 2002 and men's headwear for Spring 2017. 
WHAT IS UPF?
UPF is the abbreviation for Ultraviolet Protection Factor. A UPF 50+ rating is granted to hats that have been tested and proven to block a certain amount of ultraviolet radiation. The hats are tested on a machine called a UV 1000F Ultraviolet Transmittance Analyzer which measures the spectral transmittance of the Squishee® straw or visor brim. The data is then converted to an Ultraviolet Protection Factor (UPF) used to determine the material's protective ability. 
Eric Javits hats, caps, and visor materials are tested against the standards developed by the American Society for Testing Methods (ASTM) Committee D-13.65 and the American Association for Textile Chemists and Colorists (AATCC) for UV testing and labeling of sun protective clothing and shade devices.
Eric Javits hats, which are certified with this rating and are labeled as such, are guaranteed to deliver an Ultraviolet Protection Factor (UPF) of 50+, the maximum rating given. Dermatologists recommend wearing hats in conjunction with sunscreen because the active ingredient in sunscreen deactivates after exposure of more than 2 hours to light. 
Melanoma fast facts
Melanoma is a cancer of pigment producing cells called melanocytes.
Melanoma is the deadliest form of skin cancer. Its ability to spread widely to other parts of the body makes it distinct from basal cell carcinoma and squamous cell carcinoma.
In the United States, one person dies every hour of melanoma.
Melanoma accounts for only four percent of skin cancers, but 80 percent of skin cancer-related deaths.
Melanoma is highly curable by surgery when detected early, but median survival for Stage IV metastatic disease is less than one year.
It is currently the fastest growing cancer globally.
Everyone is at risk for melanoma including people of color.
Melanoma is the number one cancer among men and women aged 25-29.
Reduce Your Risks
UV exposure increases the risk of skin cancer, premature skin aging, and other sun damage, so it is important to limit time in the sun and wear protective clothing including sunglasses and a hat.
ERIC JAVITS
EARLY YEARS
After attending art school, where he studied painting and sculpture, he became fascinated with the way various forms could flatter and alter the face; he discovered Millinery, a medium that connected his love of art and his interest in fashion. Eric Javits opened his women's hat business in 1985. 

Within a few years he became known as the hat designer of choice for the international set, royalty and prominent society ladies as well as those celebrated in the worlds of music, television and film industries. Ten years later he launched the Squishee® hat, a product which he designed and developed in response to changing lifestyle needs and a widespread concern about melanoma and the sun's damaging rays.
As an artist in his own right, Eric Javits has enriched the Fashion Accessories Industry by creating designs which charm, endure and are fun to wear. Uncompromising design and intelligent luxury are the hallmark of the Eric Javits brand.